Paid Membership or Mailing List 
Thanks for your interest in the Victorian Society of Colorado. If you're a member, a very special thank you!
Click here to add or edit your information in our database.
Below are ways to pay for a new membership or renew an existing membership.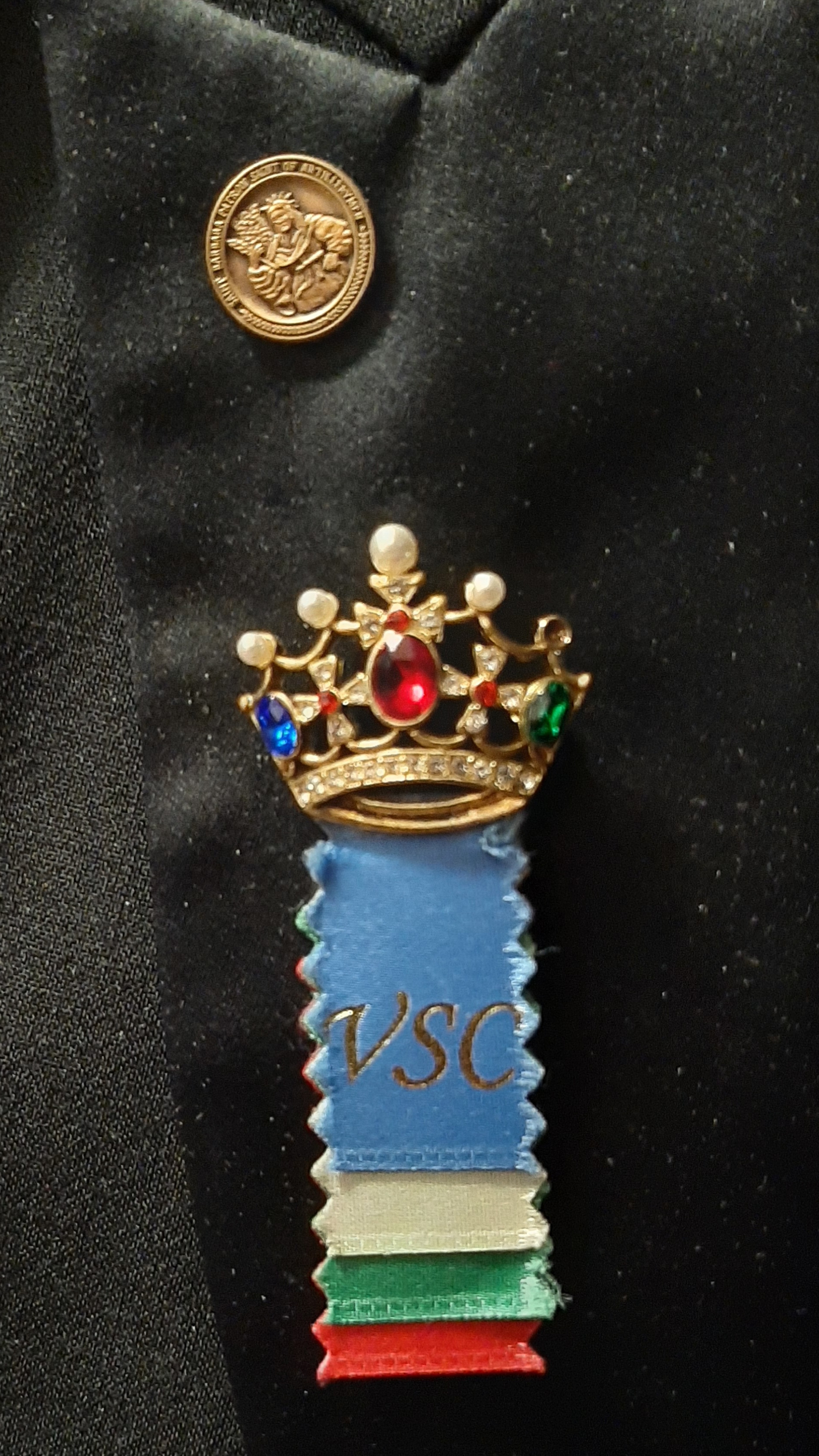 Not only do members receive a pin with a new color ribbon each year, but they also receive discounts to numerous events, occasional access to advance ticket sales, invitations to private member-only events, acess to event photo albums but you can opt in to a member roster and view information on fellow members who have also opted in.
Currently one can pay the VSC by mailing a check or on-line with Pay Pay or Zelle.
To pay your membership (and other payments) through PayPal: 
Simply log into your PayPal account, 
From a phone you may need to go to the menu first and select "Send and Request". Then choose "Send" money.  
At "Send Money" type in Info@VictorianSocietyofColorado.org, (not case sensitive) click "Next" 
Type in the dollar amount.  It is based on the membership type you select.  

Adult is $20
Family is $47 
Young Adult (age 18-25) is $15.

*(MUST NOTE UNDER "what's this for?" Your NAME, PHONE NO. and E-MAIL ADDRESS)
To finish the payment select your payment type (if you have multiple payment options on your PayPal account) and select "Send Payment Now". 
Thank you for your membership and any additional contribution! 
To pay your membership through ZELLE: 
For Zelle payments:
 use phone number 303-960-4688 
under first name type  VICTORIAN SOCIETY OF COLORADO. 
Use the dollar amount that corresponds with the type of membership you are paying for: 

Adult is $20
Family is $47 
Young Adult (age 18-25) is $15.

Don't forget to use the memo to note that the payment is for membership a

NEW MEMBERS please send your information, including full name and e-mail address via e-mail to info@VictorianSocietyofColorado.org, (The memo field is only big enough for renewing members) otherwise we won't know that you've become a member. 

You may also use the membership form below.
If you'd like to pay by sending in a check:
Please fill out our Membership Form
Memberships per calendar year: 

Adult is $20
Family is $47
Young Adult (age 18-25) is $15

Check is payable to the VSC or Victorian Society of Colorado
VSC, Post Office Box 371994, Denver, CO 80237-1994    
Thank you for any extra donations.
Membership dues, and any donation beyond membership dues, help to reserve event venues prior to receiving ticket revenues.  Our goal is to increase reserves to rent a years' worth of venues for our Year-At-A-Glance calendar. The dues also pay for the liability insurance, website, PO Box, Printing and all general expenses.  We are an100% volunteer run 501 (c) 4, non-profit.  All donations go directly to club expenses.